"Back to the roots!"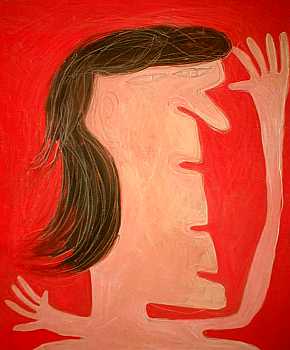 "Woman with many mouths", Realdo 2000, 100 x 120 cm

Realdo

Artberg calls this cycle "Back to the roots". It is a reflection of the roots of the expression and a protest against the speculative and boring art witch stept in to the avant-garde this time.


"Festival San-Remo", Realdo 2000, 100 x 125 cm

In a time when opportunism is becoming ever more blatant, it is the task of contemporary art to develop countercurrents.


These works offer a way to reflect on the primeval, with its heartfelt directness as opposed to watered-down powerless, which today often makes art so boring.